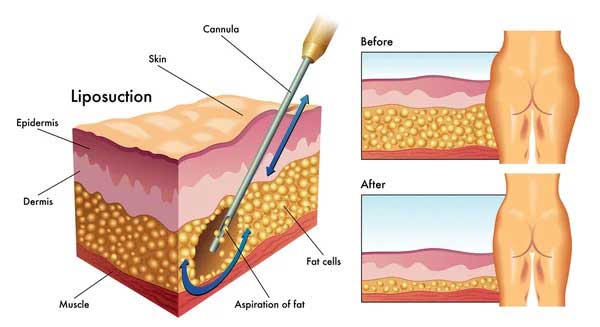 How does Liposuction work?
The competent surgeon carries out a thorough consultation and examination before deciding whether the patient is suitable for liposuction. This surgical procedure involves the removal of fat using a cannula.
Who can benefit from Liposuction?
As a general rule, any adult woman or man over the age of 18 can undergo liposuction, except for those with serious medical conditions and those who are pregnant or have recently given birth.
How long does a Liposuction procedure take to heal?
Depending on the procedure, the patient will wear a compression garment after the operation. A return to daily life is possible within the next 3 weeks. People who have undergone liposuction keep their figure for a long time, provided they maintain a healthy lifestyle.
What is the cost of Liposuction?
The costs of liposuction vary depending on the areas you wish to have treated, the surgeon will give you a quote during your consultation. For more information and a no-obligation consultation, please contact us via WhatsApp at +33 6 95 75 68 28.