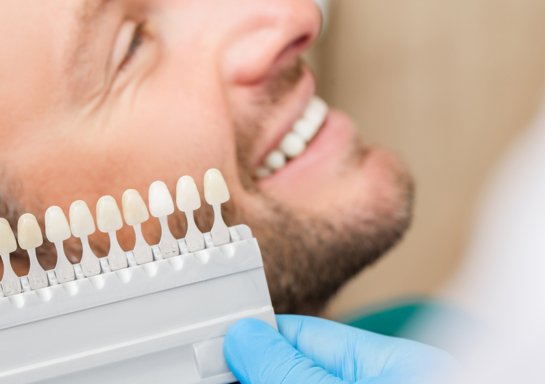 What is the purpose of a smile makeover?
White and pearly teeth are essential for a naturally beautiful smile.
The smile makeover is a treatment programme that fills the mouth and teeth medically and aesthetically.
All of these procedures, known as "Smile Makeovers", are designed to ensure the aesthetic stability and beauty of the lips, teeth and mouth.
What operations are performed in the design of a smile?
It depends on the jaw structure and teeth of the patients. A thorough consultation and information from digital images of the teeth are used for planning the procedures and treatment. Simulation with digital dental technology will allow a demonstration of the treatment to the patient. Digital dentistry means computer-supported manufacturing and design. The results are much more precise than with manual preparation. A simulation application (mock-up) is a very practical tool that allows the digitally produced design to be presented in the mouth.
How many sessions are needed for a smile makeover?
The process varies according to each patient, the objective is to achieve an average of 3 sessions and to give the patient a smile. The first step in designing a smile is to restore the health of the gums and teeth. The journey of beauty always starts with good health. Depending on the nature of the current condition of the patient's teeth, procedures such as implants and prostheses, teeth whitening and aesthetic gum treatment are carried out in a specific order. If this is part of the treatment programme, the treatment is completed with a harmonious equalisation of the teeth and lips by means of botox treatment.

How much does a smile makeover treatment cost?
The cost of a smile makeover varies according to the treatments to be performed. It is different depending on the combination of implant treatment, ceramic veneers or laminate veneers. Prices for smile makeover and dental treatments in Turkey have an economic advantage over other clinics in Europe.
We are waiting for you in Antalya!
In addition to having a beautiful smile, you also have the opportunity to have a wonderful holiday in Antalya. For detailed information and a no-obligation consultation, we invite you to contact us via WhatsApp at +33 6 95 75 68 28.